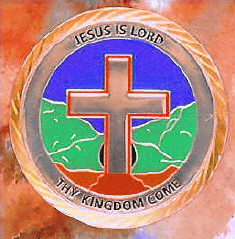 1) We believe that the Gospel of the Kingdom is the only message that Jesus taught. All that we need is in the Kingdom. Jesus didn't teach a "born again" gospel or a "healing gospel" or even a "prosperity" gospel; The ONLY Gospel Jesus taught was the "Kingdom" Gospel. (Luke 4:43 KJV) And he said unto them, I must preach the kingdom of God to other cities also: for therefore am I sent.
2) There is a difference between Sin and sins: Sin is the root; sins are the fruit.
3) We do not confess our sins to be righteous -- especially when we take communion; We examine ourselves to see if we are trusting Only in the Blood of Christ to make us righteous. There is a time for talking to the Lord about Sin but not at the communion table. This is why many are sick and some die. (1 Cor. 11:30 KJV) For this cause many are weak and sickly among you, and many sleep.
4) We do not get baptized to be born again; We are born again and as an evidence to our new birth, we are water baptized.
5) We believe that the gifts of the Spirit are to be in operation to bring all Kingdom citizens to the full statue of Christ, not so I can live an undisciplined life: breaking the statues of the Kingdom and figure I'll just go to a healing meeting and be healed.
6) We do not ask Jesus to be our Savior; We ask Him to be LORD, then He saves us.
7) We don't give to get; We live by inheritance, so we give. We are a harvest not a seed, we are a supply not a need. The way of the Kingdom is (2 Cor 8:15 KJV) As it is written, He that had gathered much had nothing over; and he that had gathered little had no lack.
8) Sex and worship: It is the Kingdom answer to sexual freedom in Christ. This Truth will set you free.
9) We do not sell the Gospel; Freely we've received so freely we give. Everything on this site is free for coping and distribution. The only charge is if you want us to print the material for you, this includes the artwork so please copy and enjoy.
ALL THESE SUBJECTS AND MUCH MORE ARE COVERED IN COVENANT MESSENGER'S LIST OF LESSON.